Computerworld's 2013 IT Salary Survey: Highlights
Computerworld's survey of more than 4,000 tech professionals shows optimism is running high -- but not everyone is riding the wave. Here's a rundown of how workers are feeling.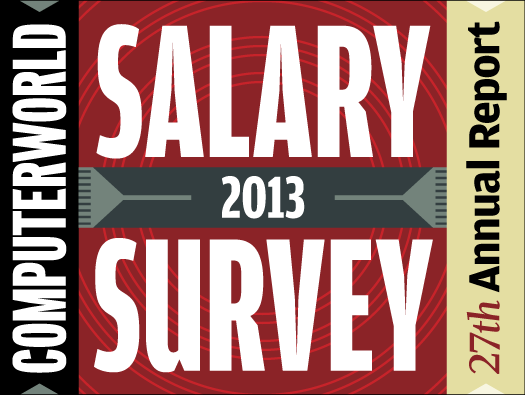 IT gets its groove back
Computerworld's 27th annual salary survey polled 4,251 IT professionals, 99% of whom report being employed full-time. 40% report working in management, with 60% characterizing themselves as IT staff. 
Respondents report working an average of 47 hours a week, and 54% say they have some kind of computer certification. 24% have a master's degree, and 2% report having a Ph.D. The average age of all respondents is 46.
Read on for 2013 salary data and respondents' thoughts on the state of the IT industry. 
IT on the upswing
Salaries continued a slow but steady three-year rise, while bonuses, which had slipped into negative territory in 2012, inched their way back.
And after a dip in 2012, raises were again trending upwards, with 57% of respondents reporting a raise and only 9% reporting a pay cut. 
(Read the full report: Computerworld IT Salary Survey 2013)
Feeling better about IT prospects
Tech employees' outlook on the IT industry is looking up as well. While only 29% believed that a career path in IT and the potential for salary advancement was as good in 2012 as it was five years previous, that percentage jumped to 38% in 2013.
The industries reporting the highest percentage of increase in compensation from 2012 to 2013 were energy/utilities (3% increase in salaries; 9.9% in bonuses) and transportation/logistics (1.5% in salaries; 11.2% in bonuses).
Economic prospects looking up
Despite the slow economy, the number of respondents who report that they gained ground over the past two years rose slightly from 29% to 33%.
At the same time, survey respondents who cited a "poor job market" as a reason for not looking for a new position declined -- from 36% in 2012 to 27% in 2013 -- indicating that the economic clouds may be lifting for the IT industry. 
IT skills in demand
Managers who say they plan to add headcount in the next 12 months reported seeking a mix of traditional IT skills -- such as application development and help desk support -- and newer skills, such as business intelligence, cloud computing and mobile development.
The job title with the highest increase in total compensation was business intelligence analyst, which reported a 3.9% average increase in salary plus bonus.
Such highly skilled positions look like they'll continue to be in demand. Managers expecting to hire in the next 12 months say 70% of open positions are for highly skilled specialists, with 28% going to staff or entry-level personnel and just 2% reserved for management. 
Satisfaction meter: Money
A modest majority of survey respondents are feeling positive about their overall compensation package, with 53% reporting feeling either very satisfied or satisfied with their base salary plus bonus.
Only 22% are less satisfied with their compensation this year than they were at this time last year. However, when asked if they think they are paid fairly, 51% of respondents say they are underpaid based on their role and responsibility.
Satisfaction meter: Current job
A solid majority -- 63% -- of respondents report being very satisfied or satisfied with their current job, with 20% saying they are more satisfied now than they were 12 months ago.
92% of respondents say they have a least one concern about their career -- with the most prevalent concerns being keeping skills up-to-date (28%) and finding an appropriate new position for their skill sets (17%). 
Satisfaction meter: Security
Some 59% of survey respondents feel their job is either very secure or secure, with 24% saying they feel more secure now than they did 12 months ago.
Overall, respondents view a career path in IT as slightly more secure than other career paths: 47% feel it is more secure than most career paths, while 41% feel it is as secure. Only 12% feel that IT is less secure than most other career paths. 
Satisfaction meter: Stress
Overall, the percentage of respondents who feel their job is very stressful or stressful has remained fairly consistent from year to year: 48% for 2013, compared with 49% in 2012 and 50% in 2011.
But workload worries persist: 85% of 2013 respondents say they have been asked in the past year to increase productivity, take on new tasks, or both. Of that group, just 12% say their salary has been adjusted to compensate for the added workload. 
Happy in the end
Compensation concerns and workload worries aside, when it comes to the big picture, a significant majority of survey respondents are happy in IT: 82% said they are either satisfied or very satisfied with their decision to pursue a career in IT.
That squares with what employees and analysts are seeing out in the marketplace. "IT is really in a renaissance right now," sums up John Reed, senior executive director at Robert Half Technology, the IT staffing firm. "For several years, IT was in a quiet period in terms of innovation. Now, IT is being viewed for its potential to revolutionize a company, and it's a cool place to be."
Read the full report: Computerworld IT Salary Survey 2013
Copyright © 2013 IDG Communications, Inc.
Next Up: Check out these related slideshows